One of the most unique things about Latter-day Saints is that we don't believe in a traditional hell. Now, don't get me wrong. We do believe in a hell, just not an eternal, agonizing, fire-and-brimstone-forever hell.
Our hell has an end. And after that, those who were in that hell will graciously be allowed into heaven.
Did you know that? Did you know that we don't believe in an eternal hell like the other churches do? While yes, we do have a lot in common with other churches–especially as the world grows more and more wicked and godless–but we for sure have some huge and significant differences. Our beliefs about the afterlife are some of the biggest differences that separate us from the other denominations.
There's a lot about this life that we don't know, like why some people are born in places and circumstances that make it extremely difficult to accept the gospel. But we do know that as long as these people don't commit the unpardonable sin, they will be saved.
Yes that's right. EVERYONE will be saved unless they are a son of perdition–even if they never got baptized, never went to an LDS meeting, or never read so much as a single passage from the Bible. Everyone is going to be saved. Christ is that powerful. He does have the power to forgive sins just as much as He has power to heal physical ailments (see Mark 2:3-12). No one will be lost from His saving power unless they commit the one sin from which He cannot save them.
That's what we believe. While atheists like to point out how unjust God must be to banish all people who don't accept Christ in this life to an eternal hell, the scriptures and prophets of Mormonism ensure that all people, even the atheists, are going to heaven. Period. Did you hear that, Richard Dawkins? Even you, buddy, are going to heaven.
D&C 19 (Milk)
Received in March of 1830, D&C 19:1-24 holds some important truths relative to this matter. While there have been many interpretations of this revelation, I'm going to give mine.
In this section, God basically says the following: "I never said that people who don't repent will suffer for all of eternity. I never said there's no end to hell. The scriptures call it 'endless torment' but I never said it would actually be endless. It's written 'eternal damnation' so that it scares people a little bit and prompts them to repent. Let me explain it a little, since you're chosen and I want you to enter into my rest.
"My name is Endless. If I dish out punishments, then they are Endless punishments because they came from me. Therefore Eternal punishment equals God's punishment, and Endless punishment is the same as God's punishment. The Endless part has more to do with who's administering the punishment rather than with the duration of it.
"But hey, don't go around telling people about this. They need the milk before they can have the meat. I still want people to repent so they don't suffer like I did. And if you go around telling people that hell isn't a forever thing, they may perish for lack of repentance. So go, preach nothing but repentance and don't show this to anyone until it's the right time."
That's what I get from D&C 19, anyway. Please know that I don't paraphrase the Savior's words in sacrilege, but in an attempt to understand. And of course, my interpretation could be completely wrong. But let's continue.
D&C 76 (Meat)
The next important piece of the puzzle comes from D&C 76, received by Joseph Smith in 1832. It's here that the Lord finally reveals what I think is the "meat" he hints at in D&C 19. And this meat, like most meat, is really, really good news.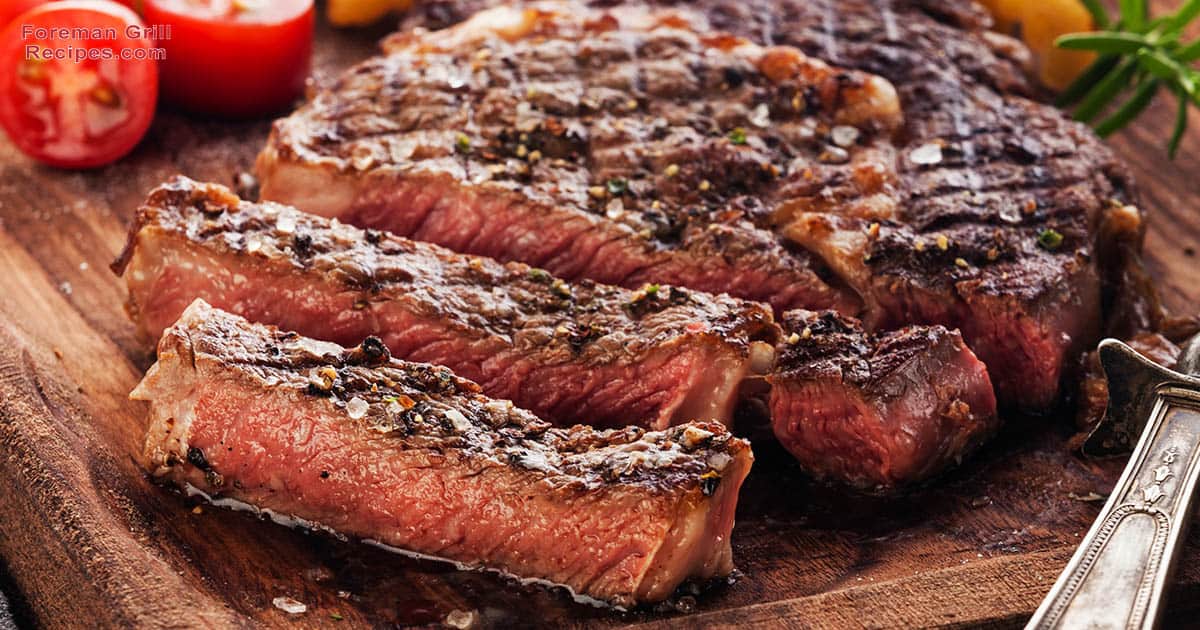 The good news: Everybody will be saved in heaven no matter what. No matter what you believe, where you were born, what church you went to, what you think about evolution or the age of the earth, what gender you are, your sexual orientation, profession, social class, who you voted for, your favorite movie, amount of weekly screen time, … no matter what, you are going to heaven. And it's through the grace, power, majesty, and love of Jesus Christ that makes it possible. If that's not the best news you've ever heard, then I don't know what is!
"This is good doctrine. It tastes good. You say honey is sweet and so do I. I can also taste the spirit and principles of eternal life, and so can you."

Joseph Smith (7 April 1844) (1) 
That's what we learn in section 76–that everyone will be saved with only one exception: the sons of perdition. We won't go into that mystery here, but from what I understand, it's pretty dang hard to become a son of perdition, so don't worry about it too much. You're going to heaven, pal. Of course, you may not go to the Celestial Kingdom, but you are still bound for a kingdom in HEAVEN–be it Terrestrial or Telestial–and thus you will be in heaven.
Which brings up an interesting question:
Isn't anything but the Celestial Kingdom a form of Hell anyway?
Growing up in the Restored Church, I saw everything below the Celestial as Hell, especially the Telestial Kingdom, the place where I was told the murderers, thieves, and adulterers would go. I'm probably not alone in this thinking. Did you ever look at the Telestial as a Hell? But the truth is that the Telestial Kingdom is heaven. It's a region of Heaven. Joseph Smith saw that "the glory of the telestial … surpasses all understanding; And no man knows it except him to whom God has revealed it" (76:89-90). The Telestial Kingdom, folks, is awesome. Way better than anything we know on this earth. Doesn't sound like much of a hell to me. (2)
But there's a catch, and here we can see how D&C 19 comes in. The people who go to the Telestial "are they who are thrust down to hell", and "who shall not be redeemed from the devil until the last resurrection, until the Lord, even Christ the Lamb, shall have finished his work" (D&C 76:84-85; see also Matthew 18:33-35). Remember how in D&C 19 the Lord says that "every man must repent or suffer," and if they choose not to repent, their sufferings will "be sore—how sore you know not, how exquisite you know not, yea, how hard to bear you know not"? God Himself suffered these same things so that we wouldn't have to, if we would just repent. Those who don't repent will have to go to hell to suffer, but it won't be permanent. Remember, God never said there would be no end to the torment. And now, with the three degrees of glory, we know there definitely will be an end to the suffering. Hell is not eternal. Christ, who is mighty to save, will, as Joseph Smith taught "[save] all the works of his hands" (D&C 76:43). Even the Book of Mormon teaches that in the end and through the Holy One of Israel's power, "hell must deliver up its captive spirits" (2 Nephi 9:12, my emphasis).
If the Telestial isn't hell, then the Terrestrial definitely won't be hell either. You thought the Telestial would be awesome? Well, Joseph said "the glory of the terrestrial … excels in all things the glory of the telestial, even in glory, and in power, and in might, and in dominion" (76:91).
About a month before he died, Joseph said, "I do not believe the methodist doctrine of sending honest men, and noble minded men to hell, along with the murderer and adulterer … but I have an order of things to save the poor fellows at any rate, and get them saved for I will send men to preach to them in prison and save them if I can. There are many mansions for those who obey a celestial law—&  there are other mansions for those who come short of that law—every man in his own order." (3)
There is a place in heaven for EVERYONE, depending on which law they live. You and I want to live the Celestial Law, but some people don't and some people won't, and that's okay. It's their choice.
So think about this: We don't send out missionaries to rescue the masses from an eternal hell that they're bound to if they don't accept the Book of Mormon. We send them out to help people qualify for the celestial kingdom, to live up to their full potential and to receive the "fulness of the Father". Terrestrial glory has access to the Savior, but the Celestial has access to the Father. (D&C 76:77)
Our family members and friends may make choices that appear to lead them away from the Celestial Kingdom, but they are still going to heaven no matter what. They won't suffer forever. They will be happy. It's not up to us to judge, but it is up to us to love everyone. And so that's what we should do. If your neighbors refuse to meet with the missionaries or to come to the ward Halloween party for the umpteenth time, they're not going to burn in hell for it–so just keep loving them anyway. Isn't that what Christ asked us to do?: "This is my commandment, That ye love one another, as I have loved you" (John 15:12). Honestly, that's really the only thing that we can do: love one another.
Conclusion
"I can indeed hardly see how anyone ought to wish Christianity to be true;" Charles Darwin wrote, "for if so the plain language of the text seems to show that the men who do not believe, and this would include my Father, Brother and almost all my best friends, will be everlastingly punished. And this is a damnable doctrine." (4)
Charles, it seems, rejected Christianity, at least partially, because he thought to accept it meant his loved ones would be punished forever. That's a hard doctrine to swallow. It really is a "damnable doctrine." If only he had known the truth that Joseph Smith was preaching across the Atlantic through sections 19 and 76–the truth that even his unbelieving father, brother, and all his friends wouldn't have to suffer for all eternity, but could all eventually enter into heaven by the grace and power of Christ. Let's not forget that, as Joseph Smith said, "God glorifie[s] himself by saving all that his hands ha[ve] made whether beasts, fowl fishes or man." (5)
My challenge to you, dear reader, is to judge less and love more. You can't determine the eternal destiny of anyone but yourself, so just treat people with kindness and love, and let God do the rest. Because of Him, we're all headed for a glory far beyond anything we can imagine.
---
Sources and Notes